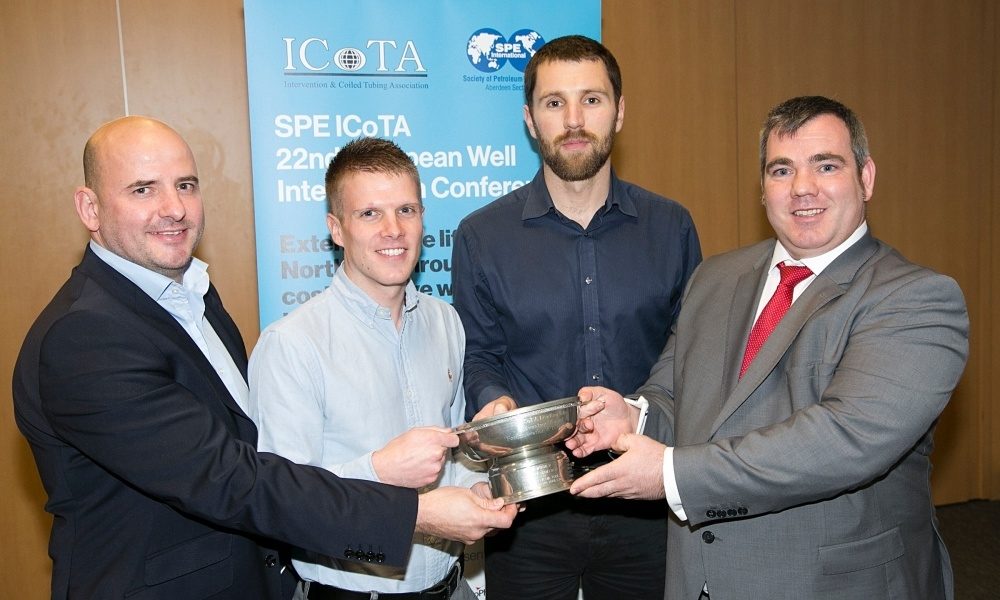 Steve Nairn, VP for Helix Well Ops (U.K.) Limited noted,
"Well Ops are pleased to be recipients of this prestigious award along with Shell U.K. and Altus Intervention. It represents an industry recognition of the importance of this technology and the investment in a concept developed over many years by Well Ops in conjunction with Altus Interventions. We are grateful for the support of Shell U.K. who committed to using the system and enabled it to be deployed for the first time in a live well and look forward to more successful use of this important service in the years to come."
Garry Michie, the UK President for Altus Intervention said,

"The presentation of the ICoTA Innovation Award is a valuable recognition for the dedication of the team driving coiled tubing and pumping technology forward, with the aim of bringing added value to our customers. Altus has a strategy and ambitions to develop the width of services we offer. The fact that we are now offering CT from a mono-hull vessel is a milestone of this strategy. We would like to thank ICoTA for the recognition of this technology and look forward to using this system to provide a value added service for our customers going forward."
Adam Drummond, Staff Wells Engineer (CWI) for Shell UK Ltd said,

"On behalf of Shell, Helix Well Ops and Altus Intervention I am delighted to receive the ICoTA innovation award. There was a lot of hard work carried out by various individuals in order to successfully achieve Coil Tubing from a mono hull vessel. This work provides support for the industry to maximise economic recovery in existing assets."